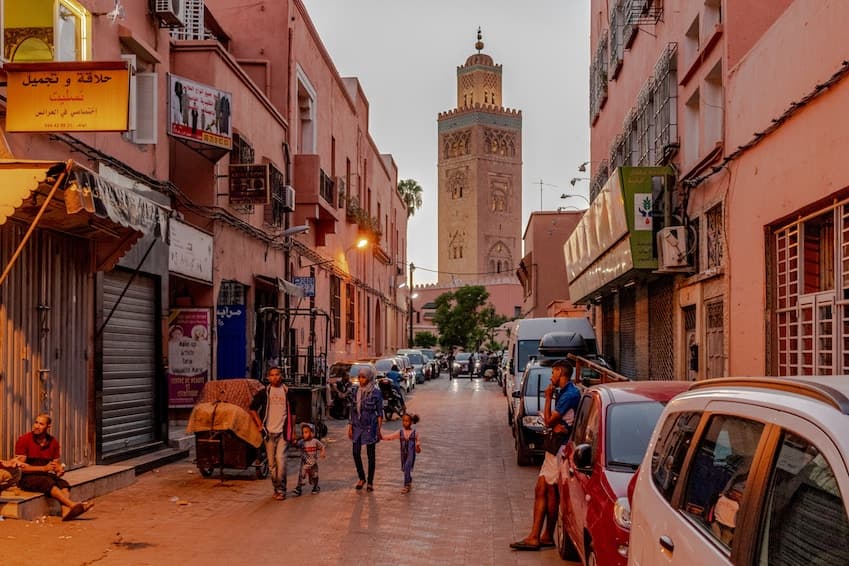 The city of Marrakech is ideal for a
cultural holiday for families
or couples. Discover the rich history of the red city and take part in the various activities it offers. A trip to Marrakech is always a good idea and the country will delight you on all levels: diversity of activities,
delicious gastronomy
, fascinating
cultural heritage
,
breathtaking landscapes
etc... However, you will be wrong to think that Marrakech is only a mere destination for tourists because the city is in full swing even when the sun goes down. Discover with Villanovo the different faces of Marrakech day and night!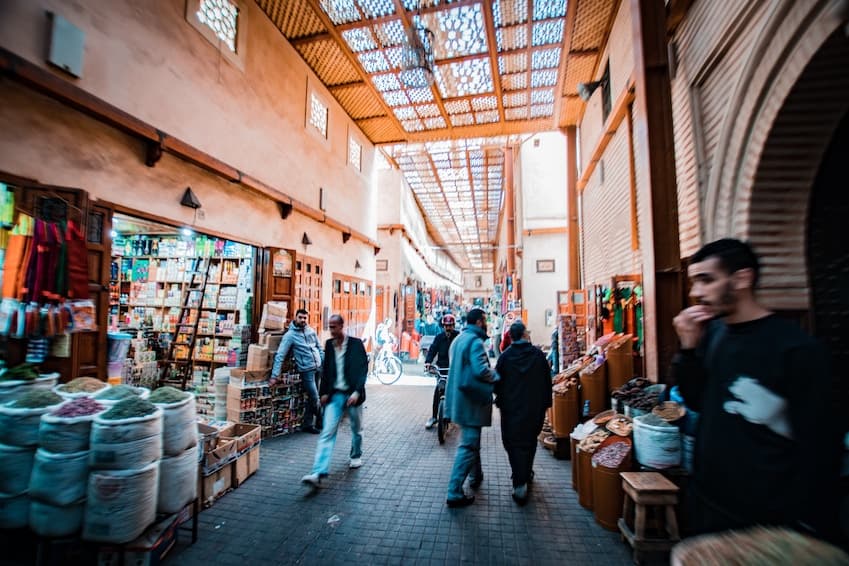 Marrakech by day
Marrakech by day is an ideal destination, travellers stroll through the streets,
the souks
open and welcome their first customers, street food vendors settle down and spread good smells in the streets, museums open to let tourists immerse themselves in Moroccan culture, a real change of scenery. In Marrakech, you can rent a splendid villa and enjoy the city during the day by following an
itinerary proposed by Villanovo
in order not to miss anything in the red city! 
A must in Marrakech if you are a thrill seeker is to go to the
sand dunes
and enjoy the spectacular scenery. As long as the sun shines, take beautiful pictures of the Moroccan nature and enjoy a thrilling activity such as Buggy or Quad biking! During the day, you should also visit at least one
museum in Marrakech
such as the
Yves Saint-Laurent museum
if you want to learn more about the link between the creator and his love for the city of Marrakech. 
Marrakech by day is friendly and wandering through the lively streets has many surprises in store for you. Moroccan days are busy, so prepare your bucket list so you don't miss any of the city's must-see attractions.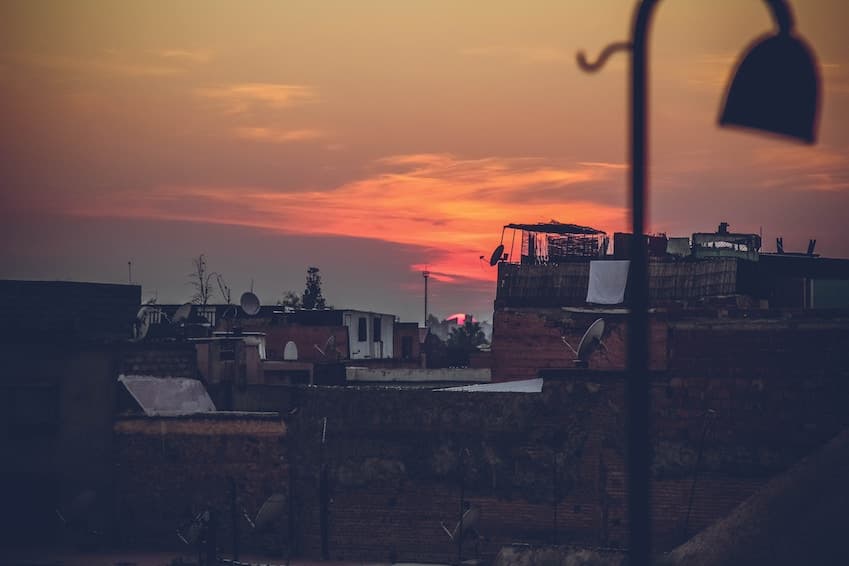 Marrakech by night
At nightfall, the lights of the shops illuminate the city and the abundance of travellers in the streets remains the same. In the evening, the restaurants fill up and the inhabitants walk around the square. Marrakech has
delicious restaurants
with different styles and prices to satisfy all gourmets: from gourmet restaurants with impeccable decoration and service to small family restaurants that don't look like much, yet are incredibly delicious. 
If you are travelling with friends and want to go out after dinner, you can go to one of the many shisha bars in the city. Shisha is an integral part of Moroccan culture. This water pipe used to smoke tobacco is a sign of conviviality and today, shisha is more and more elaborate in design making them a sign of refinement and can be offered as a gift. If you go to a shisha bar we recommend mango, mint and apple flavours. Marrakech offers several nightclubs of all kinds among which you just have to choose and reserve a table if you wish to be in a private space rather than mingle with the crowd. You can spend an evening dancing at Rasputin, an elegant club in the city.
For a quieter activity at nightfall in Marrakech, you can simply go for a drink at the Royal Mansour and enjoy a luxurious setting accompanied by a delicious cocktail and why not some traditional pastries too.