The Best Museums in Marrakech
Written on : 21 May 2019
By : Samantha Franco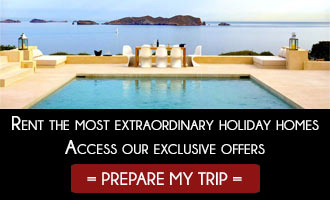 Packed with architecture, art, history, sciences and much more, Marrakech truly is a city with a rich cultural heritage. There are numerous museums to discover in Morocco's former imperial capital. A visit to any of the following museums is guaranteed to expand your horizons.
Museum of Marrakech
The museum of Marrakech is housed within one of the city's former palaces, palais Mnebbi, which was built in the late nineteenth century. It was originally inhabited by defence minister Mehdi Mnebhi, but years later it was transformed into an all women's school. It wasn't until 1997 that the space was converted into a museum.

Restored as a cultural space by collector Omar Benjelloun, the museum has a nice collection of contemporary art, ceramics, weapons, carpets, historical documents, clothing and other traditional objects of Morocco. There is also a room dedicated to temporary exhibitions organised by the Omar Benjelloun Foundation, and various cultural events such as concerts, plays, films and workshops take place frequently.

The building itself takes the spotlight from the art, as it perfectly encapsulates the aesthetics of Moroccan architecture. The lavish inner courtyard is a highlight, with carved cedar wood, colourful tiles, stained-glass windows, ornamental pillars, a large chandelier, and painted doorways. Along with the tranquility and the traditional moroccan music, you will feel as if you have just traveled back in time.
Tiskiwin Museum
The Tiskiwin Museum is a must see in Marrakech. The museum belongs to Bert Flint, a Dutch anthropologist and collector of North African Art, and features art from the sahara, Morocco, Mali and other nearby countries.

This is a great chance to get an in-depth view of the relationship between Morocco and the Sahara. As you explore the different rooms, you are taking a symbolic journey along the ancient route of Morocco and the Sahara's trading past. The distinct rooms are meant to represent the different communities and trading posts. You will witness a strong emphasis on Berber life. Artifacts include rugs, clothing, homewares, artworks, statues, jewellery, and basketwork.
Dar Si Said
This is the largest museum in the city and the one that exhibits the greatest number of works of art. Though Dar Si Said considers its focus to be on carpet and weaving, it is more of an ethnographic museum. The palace in which the museum is situated in was built in the nineteenth century following the order of Said ben Moussa, Minister of war.

As opposed to other attractions of Marrakech, the museum is not usually mentioned in the itinerary of the regular city tours, which shelters it from overcrowding. This lavishly decorated Morocca palace is an oasis of beauty and serenity, a must on your to do list.

In your walk through the Dar Si Said, in addition to looking at the artistic objects displayed in its various rooms, appreciate above all the beauty of its various corners. From its beautifully decorated cedar wood doors, to the placid central garden with its abundant vegetation, to the ornamental stucco.
Maison de la photographie
If you are into photography then this is a great place to check out! The exhibition is situated in a typical three story house topped by a lovely sunny café with a great view over Marrakech and the Atlas Mountains.

It contains a photographic exhibition spanning from 1870 to 1950. More than 10000 photographs allows visitors to see Marrakech on the cusp of modernity, revealing old archaeological sites, the untainted natural landscape, and portraits of locals throughout the ages. There are also original glass negatives collected from the High Atlas regions, old documents, magazines, and postcards.

If you've dragged a non-photographer along with you, treat them to a mint tea and spectacular views of the Atlas mountains from the museum's roof terrace. Thanks to the stunning landscape, you too will have the opportunity to capture a gorgeous photo.
Museum of the Palmery
Museum of the Palmery is the perfect combination of nature and art. The museum is hard to find. You'll need a taxi to get there and to arrange for one to pick you up as well. But it is definitely worth the effort.

This is a small museum containing a private collection of modern art dating back through the past century. It's focus is on contemporary Moroccan art, paintings, and sculptures. The indoor gallery and arcades open out to a water garden with pergolas and pavilions, an Andalusian garden, rose beds, and cactus gardens. The upside of being far from everything is that it is never overcrowded, in fact you might even get to enjoy this garden with just your loved ones. It is not a bad idea to pack a picnic and spend a few hours of tranquility in this beautiful natural space.
Yves Saint Laurent Museum
Looking for something out of the ordinary? Then head over to the Yves Saint Laurent Museum. The fashion genius's connection to Marrakech was a constant in his life. Now the city pays tribute to him with the Yves Saint Laurent Museum.

The Museum boasts a space of 4,000 m2 and a 400 m2 room for a permanent exhibition where you can see his designs. In addition to this there is a temporary exhibition hall, a library with more than 5,000 books, an auditorium with 140 seats, a bookshop and a cafeteria. Each of these rooms contain details and references to the designer and Moroccan and Berber culture.