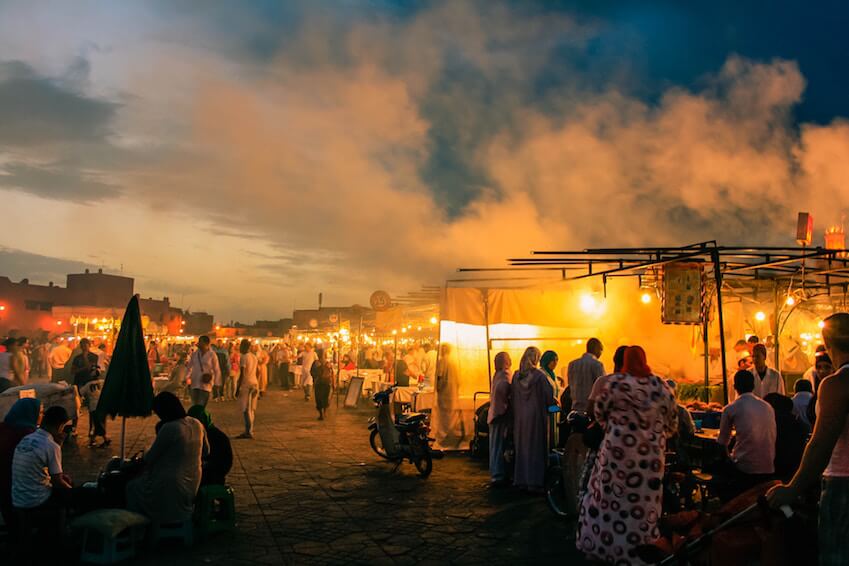 Marrakesh, also known as the gateway to culture is the most fashionable holiday destination of the moment due to its ideal location, which provides enjoyable weather all year round. Welcome to a city rich in history, colours and taste. Following a cultural day at the renowned Majorelle Garden, the Bahia Palace , and the majestic Yves Saint-Laurent museum, share a few moments of collected calm while waving the disappearing sun goodbye. Discover the best places to watch the sunset in Marrakech.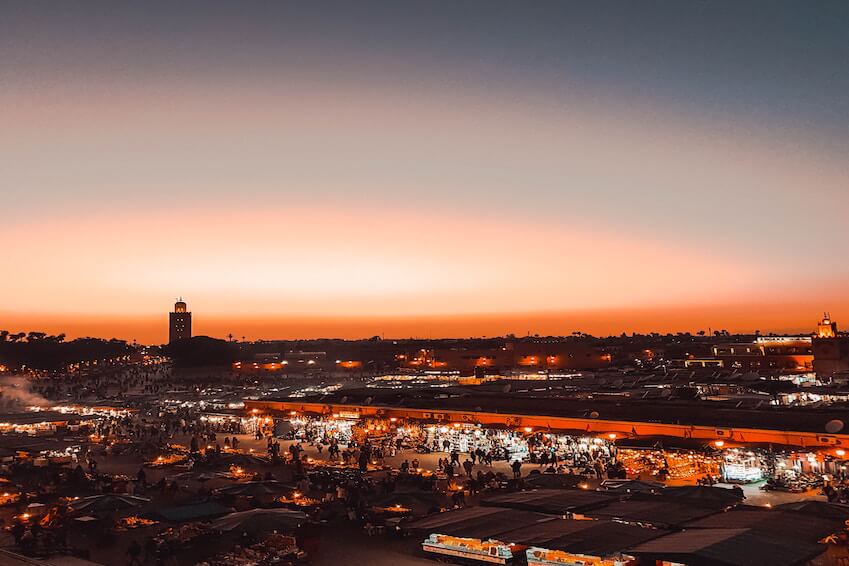 Over the Medina
The Medina in Marrakesh, listed as a Unesco World Heritage Site in 1985 and otherwise referred to as the 'Millennial Old Town' is the historical center of the city, of Medieval origin. There you will find the majority of the monuments and museums, making it not only the trendiest area but also the most charming. Embark on an adventure in this labyrinth of confined and busy streets, while admiring the diversity around you. Whether you wish to immerse yourself completely in Muslim culture by visitng the Koutoubis Mosc, or simply purchase some babouche, you will not fail to be impressed by such beauty and authencity while witnessing a rare sighting of boys working on raw materials such as iron, on the pavement. In the renowned Souk, with over 40 000 artisans and merchants, the material stalls are substituted for culinary specialties as the sun begins to retreat. After several paprika and saffron purchases, why not savor a fresh mint tea in L'Adresse , a rooftop bar, with a breathtaking view of the falling sun. The sunset over the Medina is not one to miss!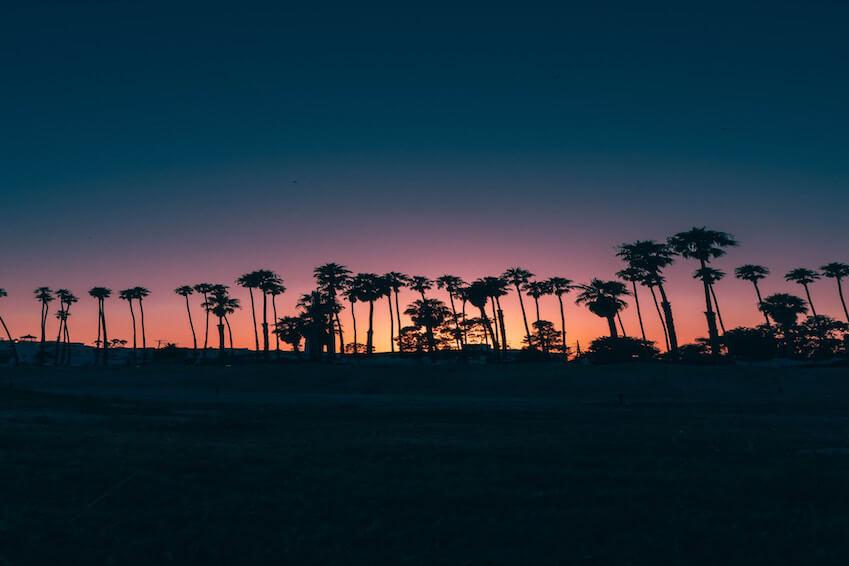 In the Palmeraie
For those who are in need of an escape from the hustle and bustle of the city, take refuge just outside of the city center, in the Palmeraie, an oasis containing between 100 000 and 150 000 palm trees. It extends for over 8 kilometres and is the largest palm grove in Marrakesh. Revisit your childhood in this picturesque open space,  while fantasising over the legends about the ancient Arab warriors, who created the Palmeraie. Engage with the Moroccan lifestyle as you are guided to local residences, where you will have the occasion of conversing with the inhabitants over some delicious fresh mint tea. Have you ever wanted to ride a camel? Now is your chance to do so. There is an opportunity to let yourself go, while riding a camel towards the descending sun, what else can you ask for?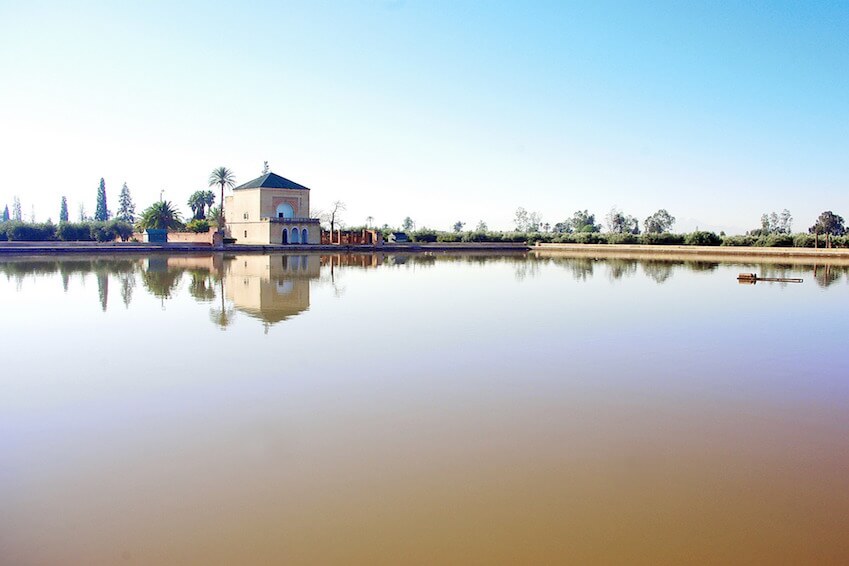 Over the Menara Gardens
Dreaming of a romantic sunset with your other half? The Menara Gardens could not be more suited. Take a stroll amongst the olive trees garden which was established under the Almohads dynasty and portrays an elegant and simple harmony of uniformity. The large basin which borders the garden and is at the foot of a beautiful pavilion of saadian inspiration, serves as a reservoir to irrigate the crops and the hydraulic system by which the basin is filled up, is over 700 years old!  Create your optimal set up by bringing a picnic, and witness the vibrant rays disappear behind the Atlas mountains, as they reflect onto the calm basin. What a romantic and appeasing backdrop!

>>> Find out more about the Menara Gardens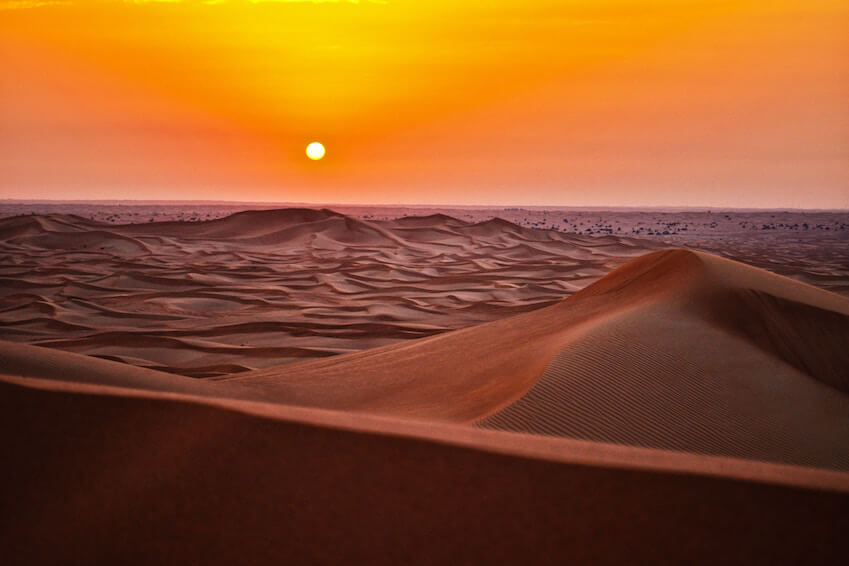 Over the Sahara desert
A trip to Morocco would not be fulfilled to its potential without an excursion to the astonishing Sahara Desert. It is important to note that a trip to the desert whether that be on a camel or on a quad bike, needs always be arranged with an expert. The desert being thrilling in itself, let the bewitching beauty of the golden sand dunes carry you away with the peaceful wind blowing away beside you. Experience a juxtaposing feeling of empty fullness as the sunset begins, as the dunes merge with the vibrant red African sun.

>>>Discover our villas in Marrakech