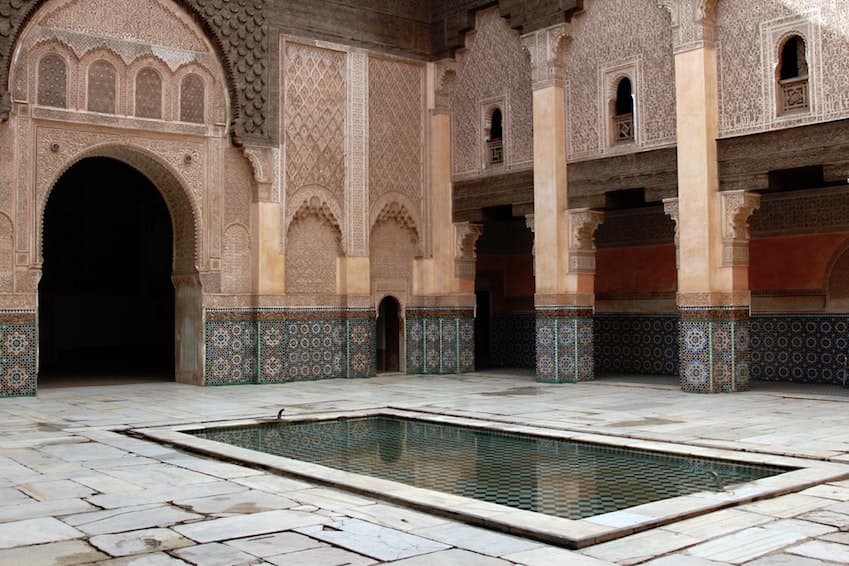 The Ali Ben Youssef Mosque
The Médersa Ali Ben Youssef
In the
Medina
district, one of the oldest and most important mosques in
Marrakech
is a must-see during your stay! Built-in the 11th century, it was at the time the largest mosque in the Almoravid Empire and is dedicated to Sidi Youssef Ben Ali, one of the patron saints of Marrakech. 
Its 40-meter high minaret stands out perfectly against the sky and serves as a landmark from the souks and Ben Youssef Square. 
The medina developed around the Ali Ben Youssef Mosque in the 12th century before expanding in the 16th century near the Koutoubia Mosque. Stroll through the medina, browse
the souks
and then head to this religious and historical monument.
As with most mosques in the kingdom, non-Muslims are not allowed indoor. Even if you can't get inside the building, you'll be amazed by its mosaic-like exterior and green roofs.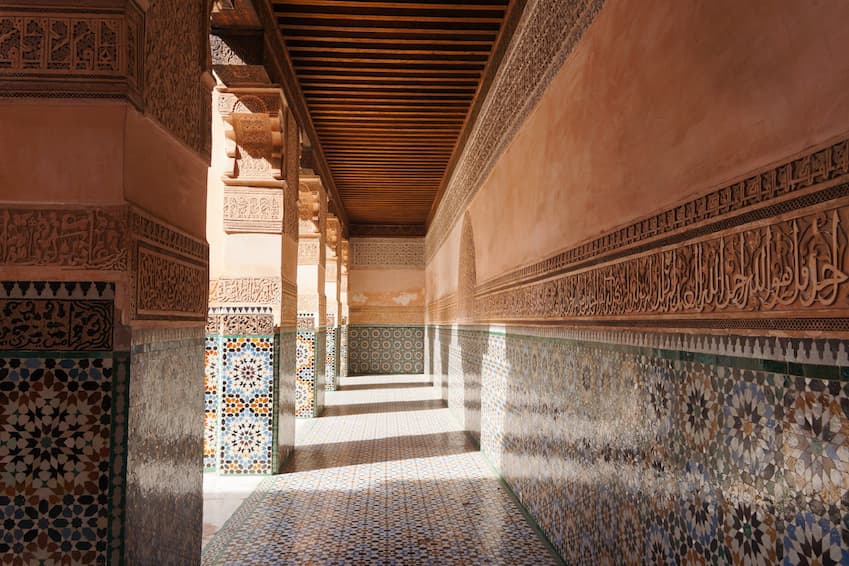 Médersa Ali Ben Youssef
As you enter the Medersa, you pass through an entrance door that leads you along a corridor of mosaics and carved beams before coming upon a large white marble courtyard with a rectangular pool.  Walls covered in zellij and Arabic lettering serve the two floors of the building and a prayer room opposite the front door.