What to do in Marrakech? The best activities so you don't miss out on anything
Written on : 13 January 2023
By : Emma Di Gesaro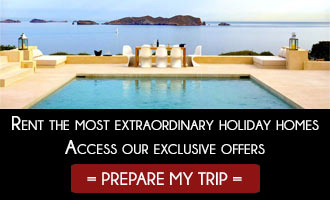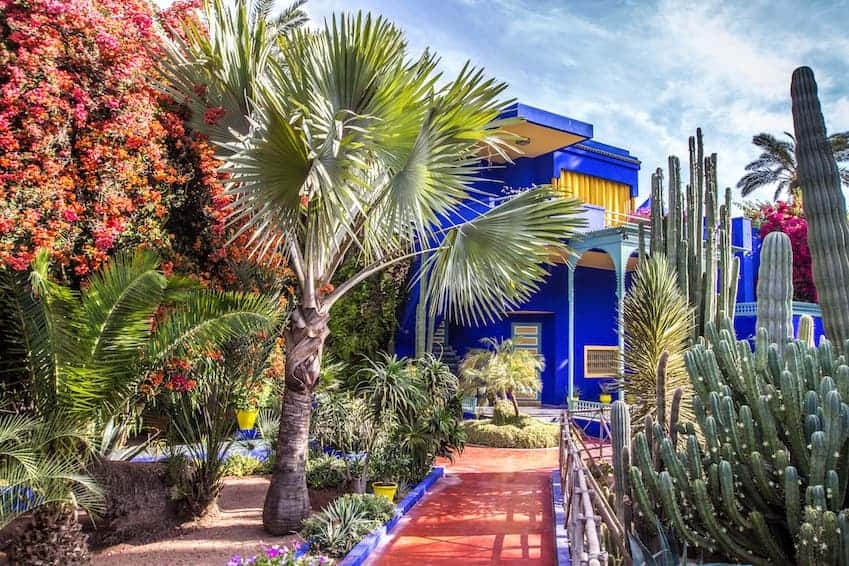 Not sure where to start your trip to the ochre city? To make it easier for you to plan your holiday, Villanovo has roamed the narrow, colourful streets of Marrakech and has extended its research to the outskirts of the city, to give you a list of must-dos. Choose from our selection of activities and places in Marrakech and make the most of your trip!
Follow Yves Saint Laurent's footsteps
With its exotic plants and blue walls, the Majorelle Garden is one of the most emblematic places  in Marrakech. This oasis was created by the painter Jacques Majorelle in the early 1920s. In 1980, Yves Saint Laurent and Pierre Bergé decided to save the garden from destruction and became its owners. Not surprisingly, the Yves Saint Laurent Museum opened its doors right next door. 

Be sure to pay a visit to the garden, the museum and the Villa Oasis, former home of Yves Saint Laurent, right next to the Majorelle Garden.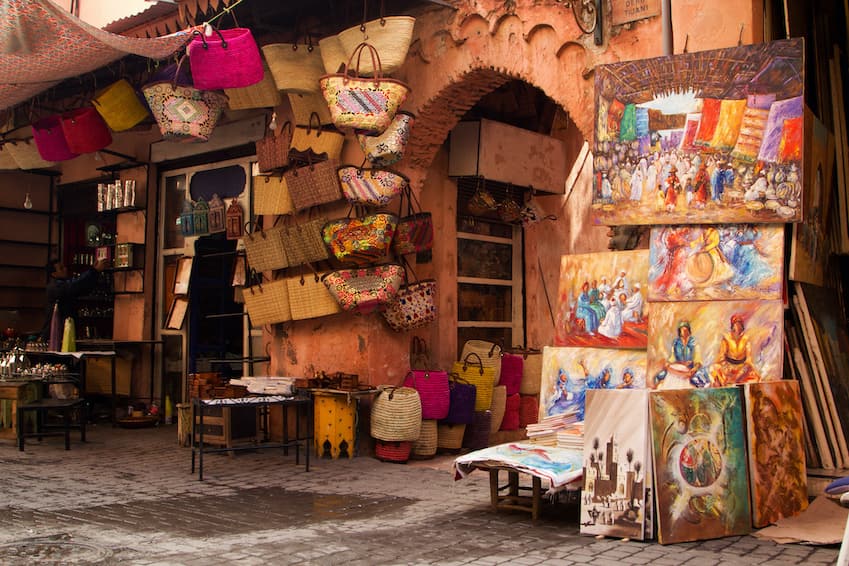 Roam through the souks
The souks are a must in Marrakech, and the best place to discover the wonders of Moroccan craftsmanship. Berber carpets, ceramics, fabrics, lamp-posts, spices… you will find many diverse and colourful objects that will amaze you. Put into practice your negotiation skills and try to reach good deals! This is one of the best activities for you to immerse yourself into Moroccan culture!
Get lost in the Medina
Known as the ancient part of the city, the Medina is home to some of the most beautiful historic monuments in Marrakech such as the Bahia Palace. Stroll through its buzzing streets and admire the famous Jemaa el Fna square, the heart of Marrakech, where snake charmers and merchants mingle. After your walk, sit on one of the rooftops to admire the incredible panoramas of the city.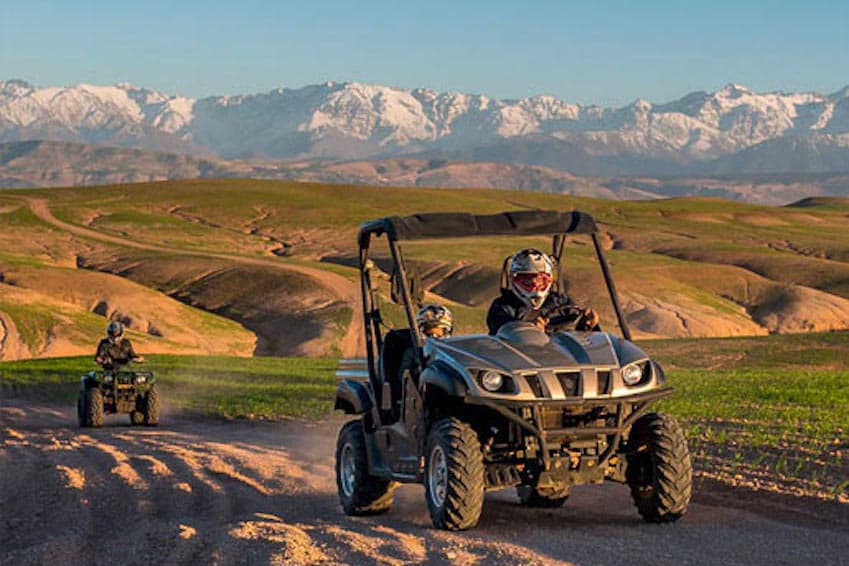 Go on a buggy ride
One of the best activities to do in Marrakech for those of you looking for a rush is to go on a buggy ride. Accompanied by a guide, you will have the chance to explore the Agafay Desert, the Atlas Mountains, Berber villages and many other beautiful landscapes.A truly unique experience you must share with your family!
Play on the best golf courses
Thinking about what to do to make the most of your trip to Marrakech? Go golfing!
Marrakech is home to many golf courses, including the renowned Royal Golf Club, Al Maaden and Palmeraie Golf, making it an excellent city to play this sport. 
Not only will you have a wide choice of obstacles and levels, but you will also benefit from exceptional views of the Atlas Mountains.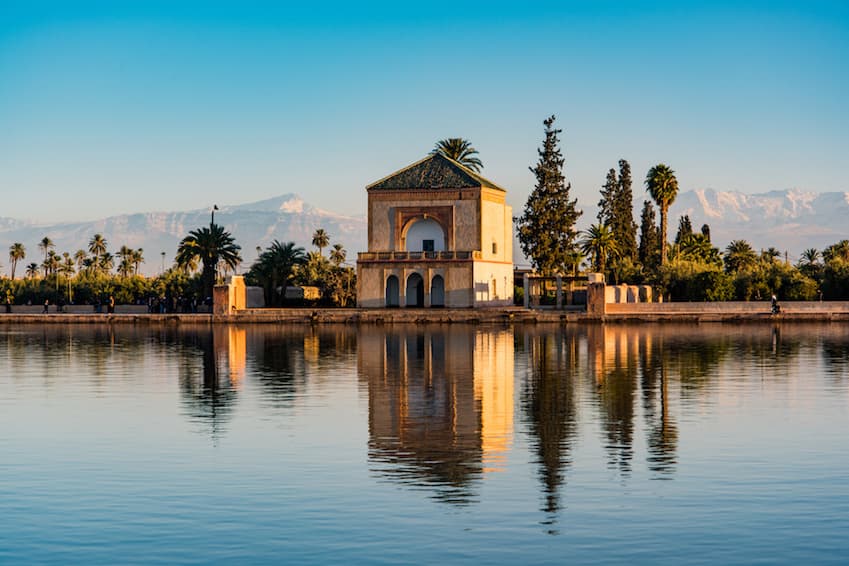 Picnic in the Menera garden
Undoubtedly one of the most famous garden's in Marrakech, the Menara garden is located in the modern district of Hivernage. Home to different varieties of olive trees, a large pond and a small Saadian pavilion, it offers families a peaceful setting where to enjoy a picnic. A relaxed activity to enjoy with your kids!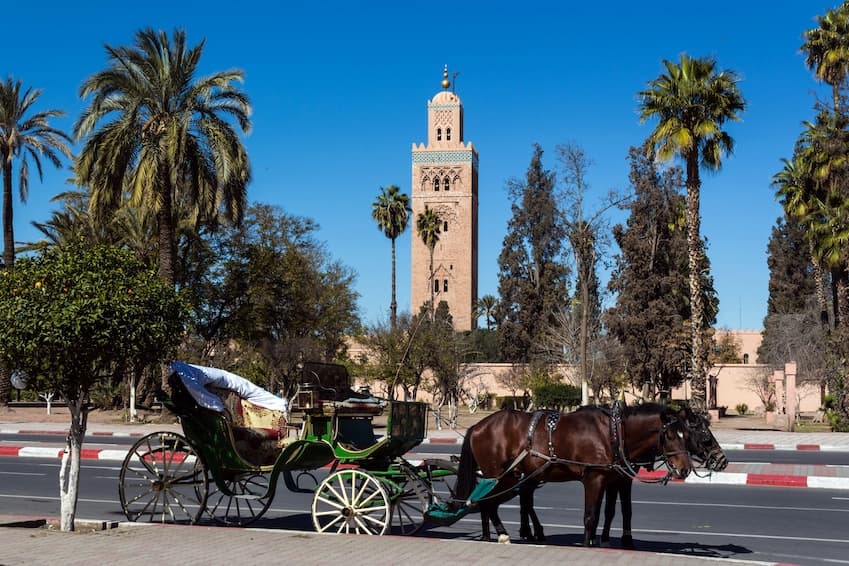 Admire the Koutoubia Mosque
Built in the 12th century, the Koutoubia is one of the most important mosques in Morocco.  Standing 70 metres high, its minaret is visible from afar and stands out from the landscape of the ochre city. Like most mosques, it is only open to Muslims, but you can admire its exterior architecture and walk through its lush gardens.
Hiking in the Atlas Mountains
The Atlas Mountains offer a breathtaking panorama which you can enjoy while hiking across its winding paths. There are various hikes available for different levels, and for those interested in a guided tour, Villanovo can put you in contact with a local guide. A great outdoor family activity that will allow you to escape the hustle and bustle of city life.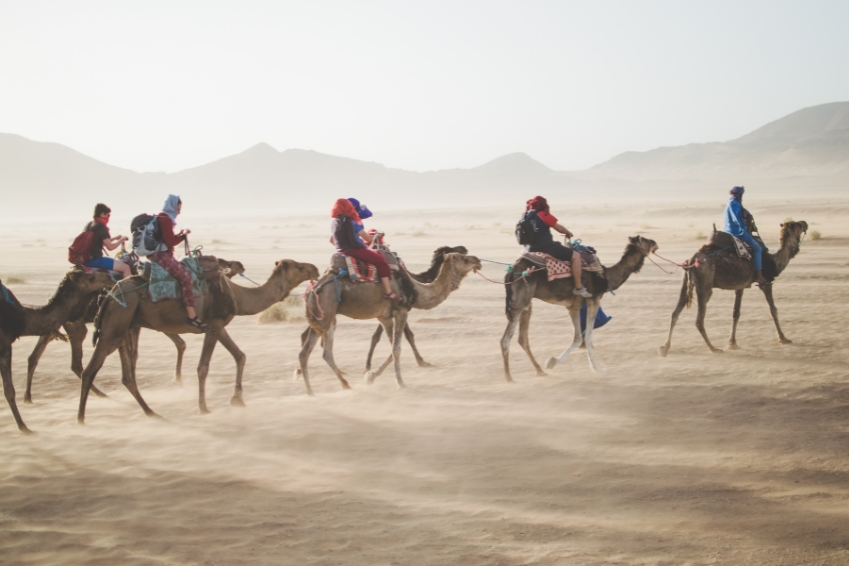 Take a camel ride
Being one of the most popular activities in Marrakech, riding on the back of a camel will allow you to discover the city from a new perspective.
This activity usually takes place in the Palm Grove, where you will be able to ride across its palm alleys and Berber villages, and the Agafay desert, where you will be able to roam across its rocky gray dunes.
Stay in a riad in the heart of the Medina
For those of you looking forward to following Moroccan customs, you should stay at a riad, a traditional Moroccan house arranged around a patio, a bright courtyard open to the sky.

Villanovo has a wide offer of luxurious riads, where you will be able to enjoy a comfortable and authentic stay.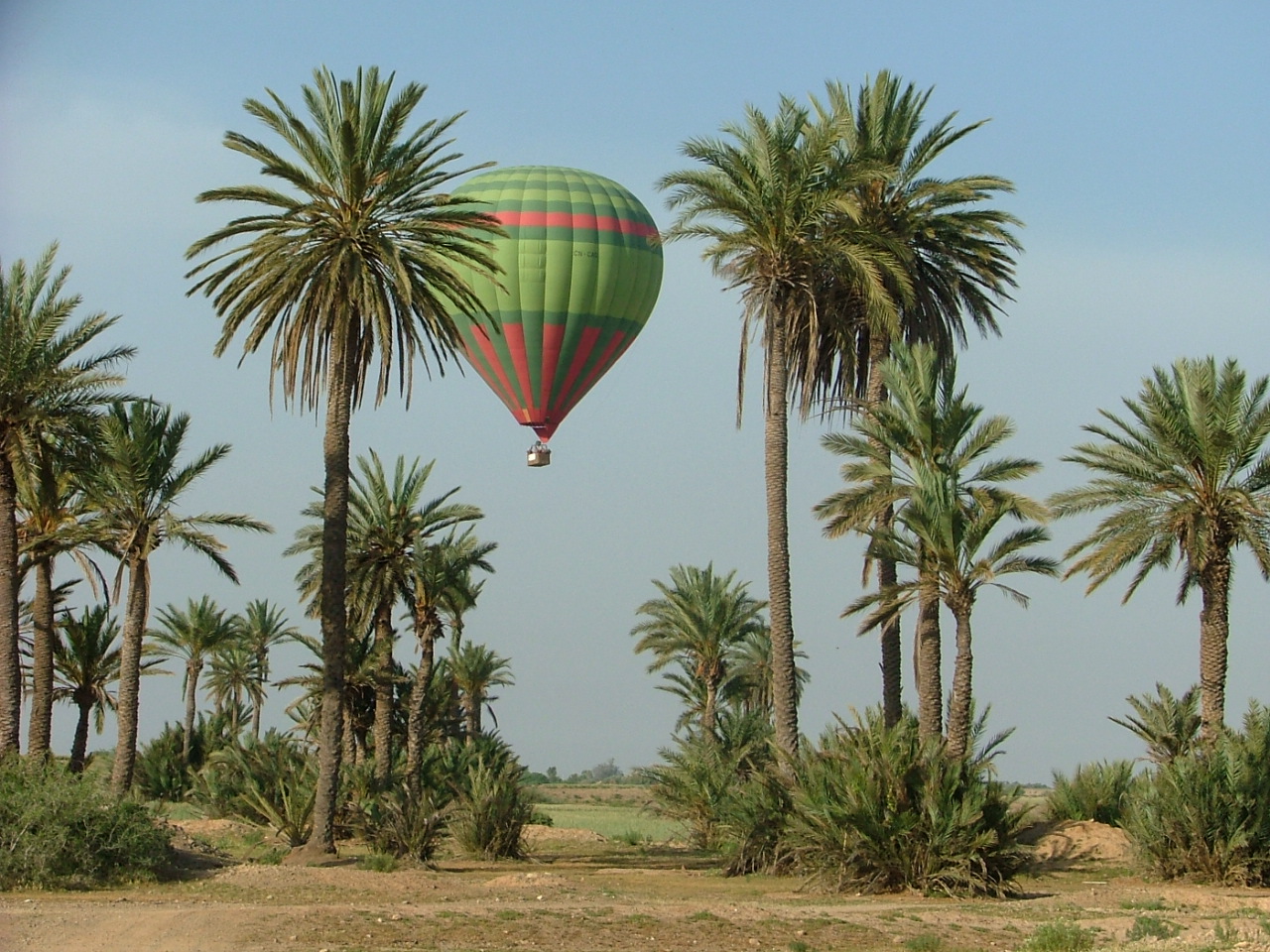 Watch the sun rise from a hot air balloon
Wondering what to do to make your trip to Marrakech unforgettable? 

Rise to the ochre city's sky on a hot air balloon and enjoy the beautiful scenery, with amazing views over the Berber villages, the desert and the Atlas Mountains. This unique activity will take place at sunrise, enabling you to admire the city waking up and live a unique experience with your loved ones.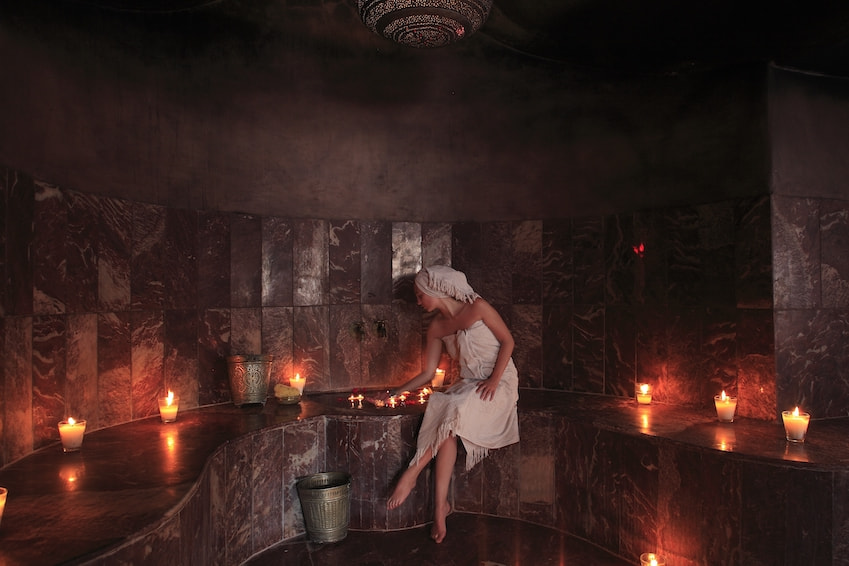 Bath in a hammam
The hammam is a traditional bath that has the function of purifying the body. Set up in large single-sex rooms, people come to bathe but also to take care of their bodies and receive scrubs, massages and other treatments. Moreover, it is also a social hub, making it an ideal family activity to enjoy together. 

Put on a gown and enjoy this Moroccan wellness experience!
Taste Moroccan gastronomy
Influenced by Berber, Arab and Indian cuisine, Moroccan cuisine offers tasty, colourful and spicy dishes that will make your mouth water. From the famous tagines to couscous and Moroccan pastries, come and taste the thousand flavours of Moroccan gastronomy. 
Drink a mint tea
A symbol of hospitality, mint tea is a traditional drink in Moroccan cuisine, usually served in a silver teapot.For Moroccans, drinking tea is a convivial moment to share with family and friends, so if you want to act like a local, gather for a mint tea! One of the most authentic activities you can do in Marrakech!
To sum up, Marrakech is an exotic and lively city with plenty of places to visit and different activities to do. No matter what your preferences and interests are, there is an option for everyone! 

Visiting the ochre city will be an amazing and hectic experience, you won't have the chance to get bored!