When you think of 
Marrakech
, the souks often come first. Indeed, their vibrant atmosphere, colourful stalls and excited merchants are a sight not to be missed on any trip to the beautiful red city of Marrakech.   
>>> An ideal day in Marrakech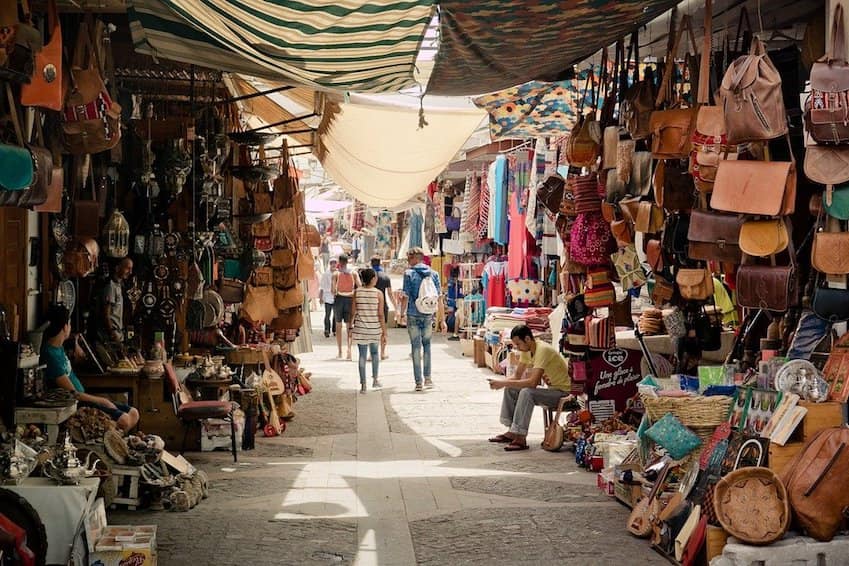 Traditionally, the 
souk is an open market
 where locals can buy all kinds of basic necessities. Street vendors would come here to display their products found in the villages next door or coming from the other side of the world. 
Marrakech
 is situated on many trade routes, so there are many goods from all over Morocco and neighbouring African countries. Merchants usually travelled by camel or donkey with a heavily loaded caravan.   
>>> All about trading in the souks
As the population grew, merchants then began to set up small souks next to busy places. They then used their donkeys and carts to roam the labyrinthine streets of the 
Medina
 to sell their products as close as possible to the population.   
>>> 30 things to do in Marrakech
You will therefore find many souks in the city of Marrakech that sell all sorts of products. Let's set off together to discover the different souks of the red city.