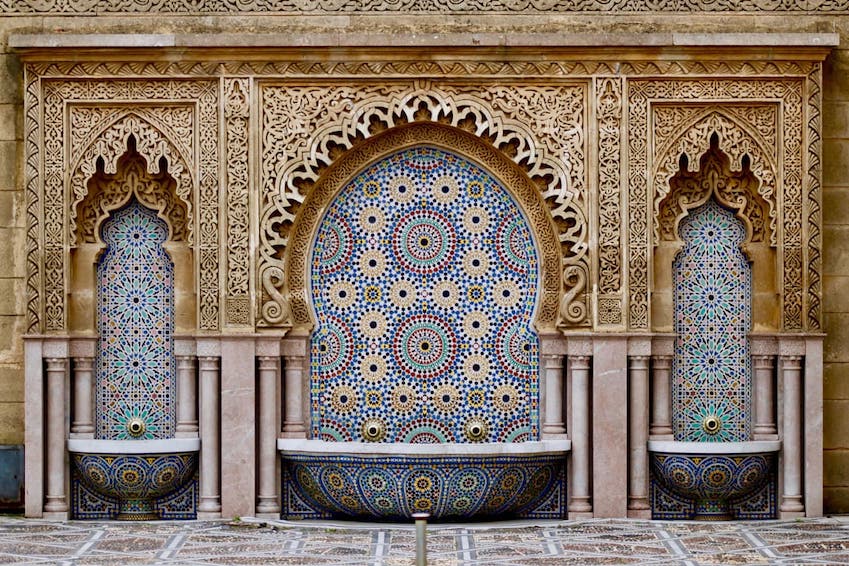 Famous for its handicrafts and
rich culture
, Morocco is attracting more and more visitors in search of unique discoveries and memories. Don't wait any longer to
book your stay
in the country and discover the
locals' secrets
, such as the making of ceramics. In parallel with its special artistic background, Morocco will offer you
excellent gastronomy
and unmissable cultural sites to visit for a most rewarding trip. Discover at once the art of ceramics in Morocco and how this activity has remained emblematic even today. 
>>>
Discover our luxury villas in Marrakech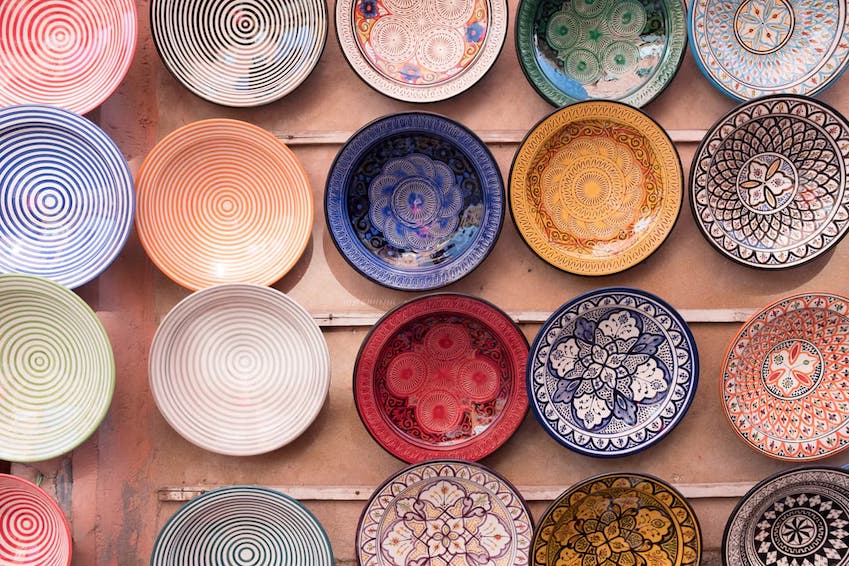 The first ceramics date back more than 6000 years to the origin of the Berbers, this art has always been an important source of income for Moroccans. Since this activity has been passed down from generation to generation, there are many differences in the manufacturing process depending on the craftsmen but also on the different regions of the country. For example, in the past, women in the north of the country made different pottery than those in other regions with flat bottoms that were then painted, a very different process from that used in the
Atlas region
. In the big cities there were more glazed ceramics for the creation of earthenware tiles. This type of ceramic is called Zellige, which is a typically Moroccan mosaic made from natural clay that is handmade and used in particular to decorate tables,
riads
or gardens. 
Traditionally used for utilitarian functions, the manufacture of ceramics was carried out to produce all kinds of everyday objects such as utensils or
dishes
. There were, however, some decorative pieces such as enormous jars that were mainly sold all over the world or musical instruments such as drums. At the beginning of the 20th century the activity developed a little with the creation of new forms such as rounded vases but also with the arrival of foreign ceramists in the country. Today we can find a very large variety of ceramics in terms of colours, shapes but also engravings. The craft industry remains a pillar of the country's economy and the regions remain very diversified in terms of activities. Indeed, Marrakech is more dedicated to the manufacture of wool and copper while the region of
Essaouira
is specialized in wood and that of Fez in the manufacture of
leather
. No matter where you go in Morocco, you will never fail to discover mosques or other buildings covered with ceramics. Also used to cover furniture and decorate them, this ceramic is called decorative or aesthetic ceramics. Beyond embellishing Moroccan architecture and furniture, the ceramics made nowadays meets a demand from the local population for the creation of tools for everyday life, for exports and the sale of pieces abroad but also to offer magnificent souvenirs to tourists that you will find in small shops and
souks
. 
>>>
Marrakech and the art of henna