Are you planning to visit Marrakech and its surroundings and have already
booked your stay
in this city of a thousand and one discoveries? Let us give you the secrets of an unmissable area away from the crowds of souks, the district of tanners. As its name suggests, this popular district with pinkish buildings is home to many tanneries where the manufacture of leather provides the souks of the city.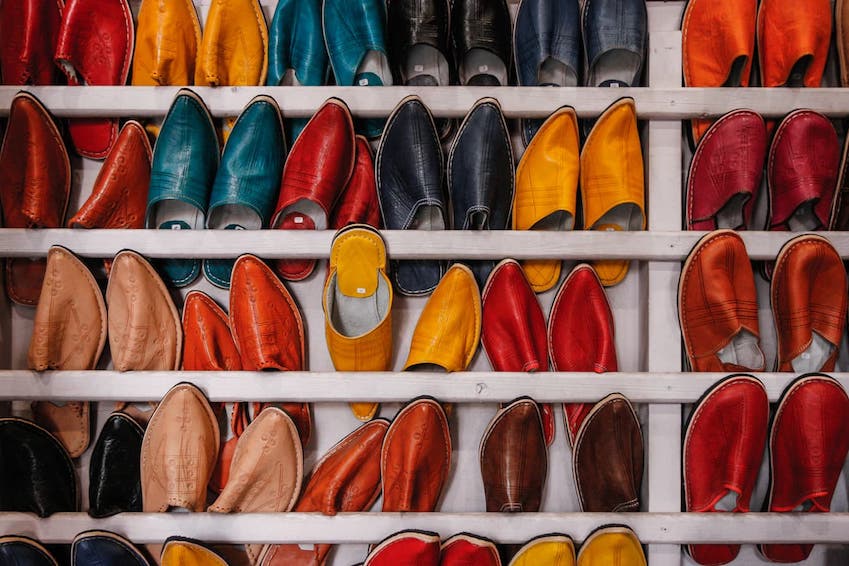 A picturesque district
After going around the city walls, you will find to the east of the Medina the Bab El Sebbagh gate, which houses the main leather production centre that supplies
the souks' stalls
. The river Oued Issil, which passes close to the site, allows the tanners to get water supplies. Somewhat difficult to access, we advise you to go there early in the morning and visit with the help of a local guide or, if possible, a tannerman who will give you the best possible explanations about his trade. Even if the location of the site normally allows the wind to avoid smells, a slight odour due to the activity may be surprising and it is therefore advisable to bring a small bunch of mint, often distributed during the visits.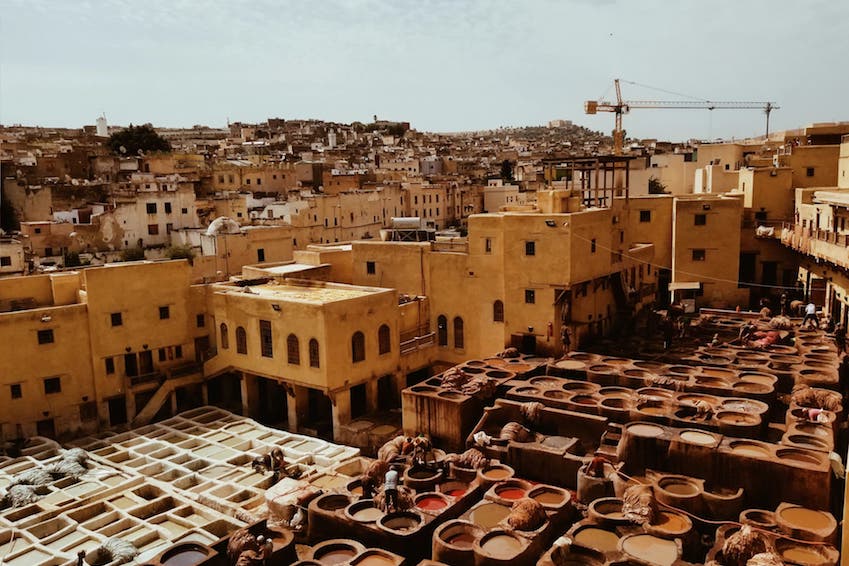 Discovery of manufacturing techniques
Through the visit of the tanneries you will discover the hard work of the workers and a traditional and long production process that requires several steps. 
First of all, the skins are plucked with lime and then macerated for a long time in a mixture of water, salt and lime in huge vats made of pigeon droppings or ceramics in order to be cleaned and softened. You will then discover that the skins are beaten in different vats called "foulons" before going on to the tanning stage using mineral and vegetable tannins. They are then dried in the sun between the tannery baths and cleaned again with wheat bran. Then comes the dyeing stage where the red is obtained from the poppy, the white from the date stone and the yellow from the grenadine bark. Each skin will thus undergo a specific treatment before being cut and sewn. 
The tannery lives mainly from
tourism
and you will thus find several shops where leather articles of all kinds are sold and of different ranges. You will find goat leather which is the lowest of the range, sheep leather and finally the most luxurious of them all, camel leather. Without compromising the fact of ensuring a fair remuneration to the producers, it is usual to
negotiate a little bit
the prices as in the souks of the rest of the city.