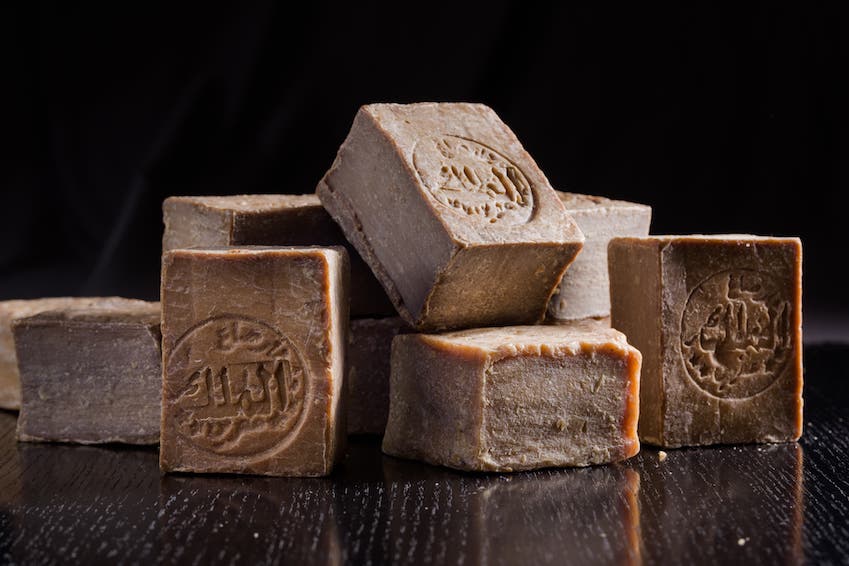 Passed down from generation to generation, black soap and Rhassoul are products with exceptional virtues well known for the beauty secrets of Moroccan women. 
The only country in the
Maghreb
to have preserved the traditions of black soap making but also the only country to produce Rhassoul, Morocco has unique riches, which allow it to preserve its tradition of well-being and especially the hammam in which these products are part of the ritual. While waiting for
your next stay in Morocco
to discover these treasures we give you here all the information on these two beauty products from the Moroccan culture. 
Rhassoul
Just like black soap, Rhassoul is a little jewel of oriental beauty secrets. Its name comes from the Arabic "rassala" which means to wash oneself.  Called Ghassoul in France, it is a natural mineral clay of grey to brown colour, composed of silicon and lithium. Rhassoul comes from the clay soils of the
Middle Atlas region
, where the only deposits in the world supplying Rhassoul are found. The Moroccan royal family has in particular the exclusivity of a part of the production which is reserved for its personal use so much the properties of this clay are appreciated. Just like black soap, it is a beauty product that is passed down from generation to generation and has a
tradition
of being offered to brides at weddings. Rich in magnesium and iron oxide, Rhassoul is sold in the form of tablets or directly as a powder or it will be diluted in water to be used. It is a totally natural and hypoallergenic product since it has no controversial substances such as paraben or surfactant. 
Rhassoul is used to cleanse the skin and has virtues to get rid of impurities, to degrease the skin and to regulate sebum because it acts as a blotter in contact with the skin. It is ideal as a mask after a black soap scrub for a radiant skin. This miraculous clay is also used as a shampoo because it has the advantage of not attacking the protective film of the skin or the protective sheath of the hair. 
Like the traditional floral waters, argan oil and black soap, you will easily find Rhassoul on sale in France but we advise you to bring it back as a souvenir of your
Moroccan stay
.