The Food Scene in Marrakech
Written on : 17 May 2019
By : Samantha Franco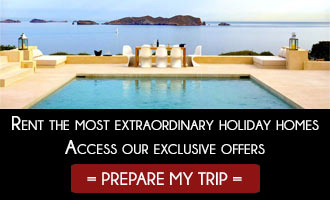 If you consider yourself a food connoisseur or simply love a good meal, then Marrkech needs to be on the top of your bucket list. Exotic spices and tantalising aromas fill every corner of this wonderful city. The cuisine is steeped in Berber and Arabic influences, eating in this great city is an exotic experience in itself.

The main dishes associated with Marrakech are tagine and couscous. A tagine is a slow-cooked, North African stew of spiced meat or vegetables that's named after the ceramic pot it's traditionally cooked in. The dish is zesty and full of flavour. Make sure you use the accompanying bread to scoop the gravy – it's a skill that locals have mastered to the T. Couscous is a staple pasta dish that is hand rolled from semolina and steamed with the meat and vegetables. Couscous is traditionally eaten on a Friday, the Moroccan equivalent of Sunday lunch.

Marrakech has a variety of delicious restaurants and local cafes where you can sit and enjoy the delicious taste of Morocco. With so many choices, choosing a place can be stressful. So we went ahead and did the dirty work for you!
Terrasse des Epices
If you want to unwind after a long afternoon, then we recommend you head over to Terrasse des Epices. This Marrakech bistro is located on the roof terrace of a Moroccan artisan shopping centre in the medina. The menu features mostly Moroccan and international dishes, from fish tagine and tanjia to pasta dishes, goat cheese salad, and barbecue.

The stylish young staff, a contemporary take on moroccan decor, accompanied with good music, make for a fresh and lively atmosphere.
Ksar Es Saoussan
In the heart of the medina, near the legendary Jamaa El Fna square and the majestic Koutoubia, you will stumble upon Ksar Essaoussa. This hidden gem offers all the flavours of Moroccan gastronomy in a charming restored palace. The restaurant is set in a beautiful traditional riad and upon arrival guests are invited to explore the different rooms and climb to then visit the roof. If you arrive early you will get the opportunity to watch the sunset and hear the call to prayer from the Koutoubia minaret and other mosques.

The waiters are very friendly, attentive, and helpful. They will not hesitate to provide any recommendations. They have traditional menus from 32 euros, only offer dinners (closed on Sundays) and accept payment in euros and dirhams in addition to major credit cards.

You will adore the scents of orange blossom, jasmine and roses that permeate the place.The restaurant offers three menus of various sizes and prices. Numerous salads to choose from, the most sublime chicken tagine, delicious oranges with cinnamon, mint tea...we could go on and on but how about you try it for yourself!
Le Tobsil
Craving a night out with your significant other? Then we recommend you make a reservation at Le Tobsil. This sumptuous restaurant offers the ideal setting for a romantic meal in the middle of Marrakech's vibrant Medina. The white cloths, rose petals, big brass candelabra, live music, decor with tones of red, and dimmed lights will have you falling in love all over again.

The restaurant offers a different 5-course tasting menu everyday, prepared by chef  Khadija Mountassamim from fresh produce. The menu usually follows the same structure, starting off with a tableful of salads, replaced by another of b'stilla (pastries) that can be filled with pigeon, fish or vegetables, this is then followed by tagines of golden roast lamb, and another of fruit and sweet pastries. Make sure you give yourself ample time to enjoy Le Tobsil, as you are guaranteed to spend about 3 hours getting through all the food. One thing is for sure, you will not leave hungry!
Terrasse Bakchich
This is a unique dining experience, right in the middle of the souks in Marrakech. If you want an authentic experience and to feel like a local, then Terrasse Bakchich is the place to go. Accessing the charming terrace accessed via the impossibly narrow spiral staircase is an experience in itself!

The couscous with lamb is tasty but the speciality tagines are a must try. There are more than a dozen on the menu, such as the rabbit, meatball, fish and vegetarian with figs, apricots and almonds. The staff is welcoming and is at your service for any questions you may have about the dishes. Lovely views, friendly staff, simple menu, very reasonable prices, what else do you need?
Limoni
Limoni is a quaint restaurant in the heart of Marrakech. If you are growing tired of tagines and couscous, and are in need of a gradual change of palette then we recommend you try this place out. It can be described as an italian restaurant, with just a hint of moroccan inspiration.

The entrance is down a very small side street with a modest entrance, but don't be deceived by the inconspicuousness of it all, once you walk through the doors you will be greeted by the bright and spacious inside, with its huge lemon and orange trees that make you feel like you're in an Italian garden. Simply a lovely atmosphere. The service is prompt and don't be afraid to ask any questions, they will be more than happy to help.

The dishes are a real delight and unique. Don't leave Limoni without having tried at least one of the following plates; the seafood spaghetti with plump local clams, tangy carrot veloute with ginger, or the juicy camel burger with  orange-spiced onions. Everything is very fresh and of excellent quality, seasoned wonderfully, perfectly timed, prepared with such attention and beautifully presented. Great value and generous portions.
Earth Café
Marrakech is a paradise for vegans and vegetarians. Most restaurants offer an assortment of salads, vegetable briouats, vegetable tagine, and vegetable couscous. Dining here isn't all too hard regardless of eating restrictions, but if you're looking for dishes a bit more elaborate than Earth Café is the right place for you. Earth café is the only exclusively vegan/vegetarian restaurant in Marrakech. The ingredients which are all organic, regional, and seasonal, come from the Earth Café farm located near Marrakech. There is also the possibility of arranging a visit to the farm where they also offer cooking classes.

The restaurant exudes a relaxed vibe, with colorful walls, lounge music, and a full view of the kitchen situated near the entrance. Finding a nice place to seat will be a breeze, given that seating is spread over three floors which boasts small alcoves and private rooms.

The food is truly outstanding as well as great value, with main dishes starting from 60 dirhams. Filo pastry filled with pumpkin, spinach and goat's cheese, vegetarian spring rolls, veggie burgers, and vermicelli noodles topped with seasonal vegetables, garlic coconut, soy sauce and fresh herbs, are just some of the delicious items on the menu. The juices are also fantastic! Be sure to grab one to refresh yourself after a hot moroccan day.