The Palm grove has a history that goes back almost a thousand years. On more than 13,000 hectares, there are between 100,000 and 150,000 palm trees, which make up the city's cultural and agricultural wealth. Discover this emblematic district of the city, between nature and modernity.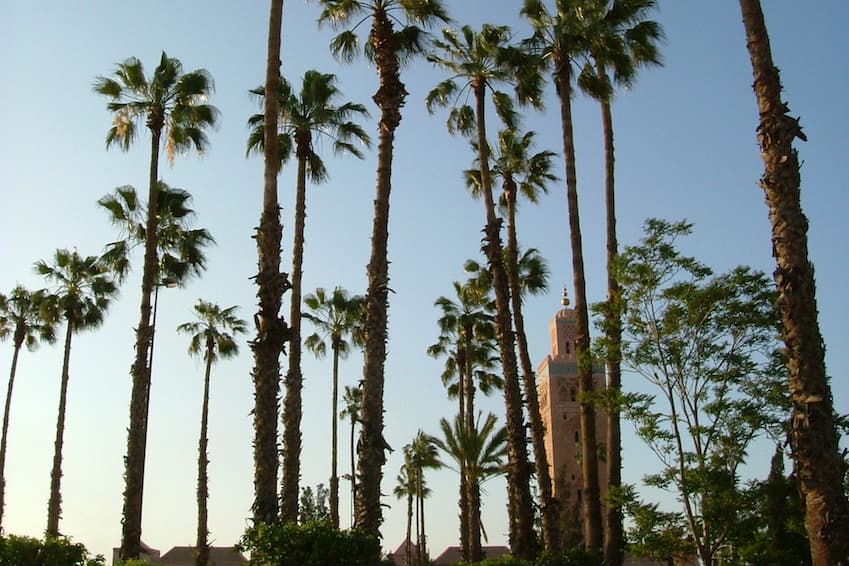 At the origins of the Palm grove a thousand years ago
The Palm grove was created in the 11th century, around 1070, under the leadership of Sultan Youssouf ben Tachfine, a member of the Almoravid dynasty. It was he who made the Medina of Marrakech the capital of Morocco.

Legend has it that the Sultan's soldiers camped on the future site of the Palmeraie and threw date stones on the ground after their meal - becoming the Palm grove which we know today.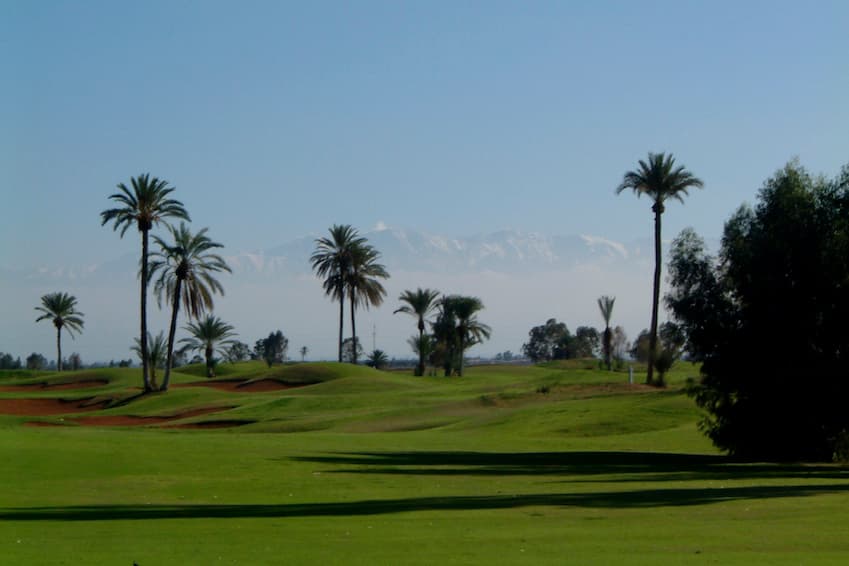 A very ingenious irrigation system
The Palm grove is built as an oasis irrigated by a system called qanat or khettara. This method of irrigation is ancient: the oldest evidence of the existence of this system dates back to the 1st millennium BC.

In fact, several vertical access wells are built on sloping land and capture water from underground sources, such as groundwater. An underground canal then transports this water to the area to be irrigated.
A growing area: dates and wine
The Palm grove is a large cultivation area, where you can find different species, which make Morocco famous abroad. 

The Palm grove is distinguished above all for phoeniciculture, i.e. the cultivation of date palms. Dates are an integral part of Moroccan culture: considered as the fruit of paradise in the Muslim tradition, Muslims consume them to break their fast during Ramadan. The fruit also has excellent nutritional properties.

Due to the number of palm trees present, palm oil is produced by hot pressing the palm fruits. Less known, palm wine is also a product of the Palm grove: obtained after fermentation of palm sap, this wine is more like cider to its taste. Its alcohol content is between wine and cider: between 7.5% and 11.5%.

Palm hearts, on the other hand, are mainly produced for France, who love them! The country is the second-largest importer after Brazil, with nearly 12,000 tonnes per year.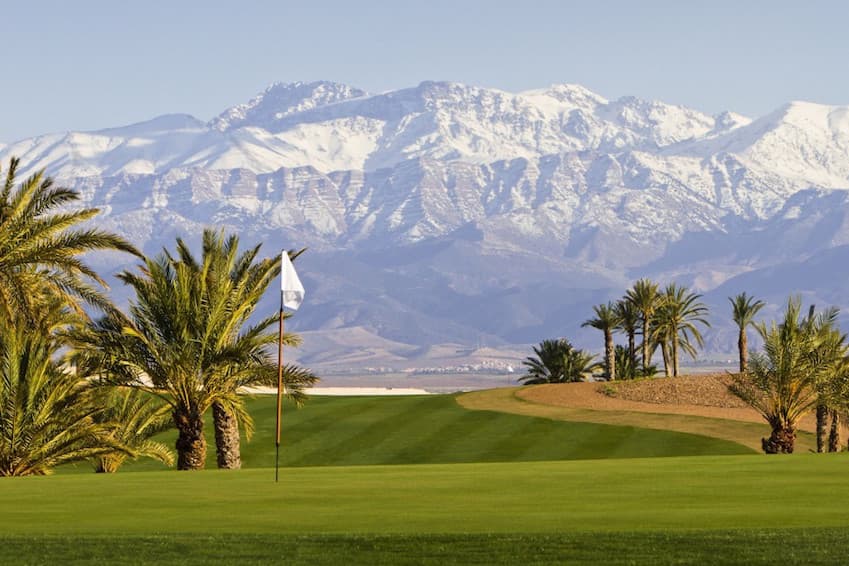 A real tourist complex
With the development of tourism and urban planning in the region, the Palm grove has evolved considerably in more recent times with luxury hotels, various tourist complexes, golf courses, several swimming pools etc.

>>> Discover our most beautiful riads and villas in the Palmeraie

To visit, several options are available to you: on camelback, on foot, by quad or even by taxi. Note that this place is completely free to visit!
 
An endangered area
The Palm grove is nevertheless threatened by the intensity of tourism: for experts, it's surface area has decreased by 30% over the last 20 years. Indeed, tourist facilities such as golf courses and water parks pump almost all the water available for the entire area. As a result, several streams were sacked, provoking the anger of some residents.

To address this problem, the marachi authorities have launched a protection programme. In 2007, the objective was to plant 430,000 palm trees by the following year and in 2010, wastewater treatment was improved. Water is indeed the most precious resource in the Palm grove.

>>> Looking for a natural getaway in Morocco? Choose a luxury accommodation in the Palm grove